Light up for visibility anywhere,whenever
Whether you're out biking in the night or
trying
to catch up on your favorite book after a long day of work, the last thing you need is insufficient light that makes it impossible to indulge in your moment of relaxation. While there are many portable light options out there, a number of them are bulky and require clipping on or some form of installment to work. With our Flexible Neck Reading Light, you do nothing: just place the light mechanism around your neck, and click to power on. It's the most hands-free you can be for the perfect lighting on
demand
.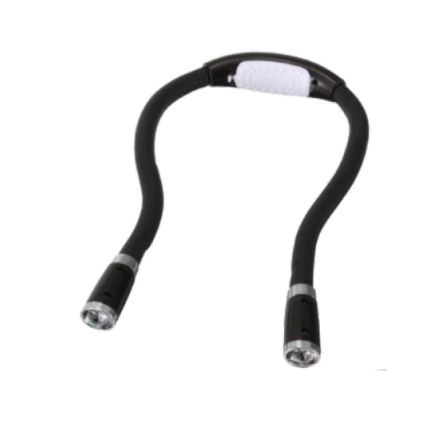 See the light
(from any angle)
No hard turns or dead ends. Our ultra-flexible tube means you can angle your light any way for precise lighting for extra clarity wherever you need it. There are no limitations like with lamps or clip-on light accessories.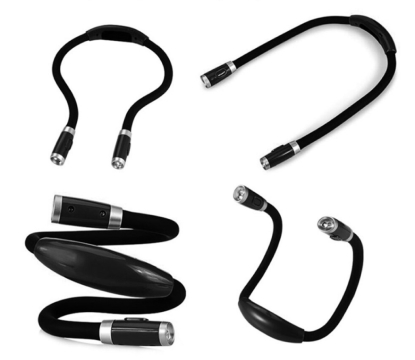 Three light modes.
One incredible light device.
Cycle through a flood light, spot light, or mixture of both for customized lighting on demand. In addition, select from six brightness levels and three light warmth levels by cycling through the switch button.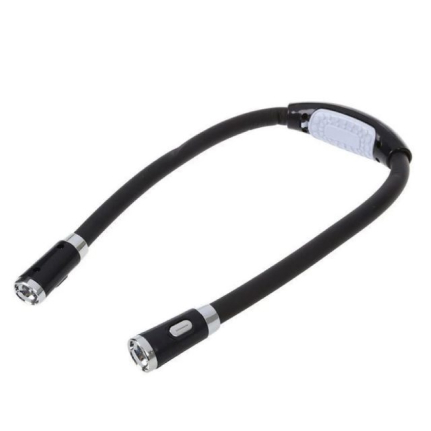 Wraps around any neck
Measuring 21.9 in / 55.5 cm in length, our Flexible Neck Reading Light works for persons any any height or build.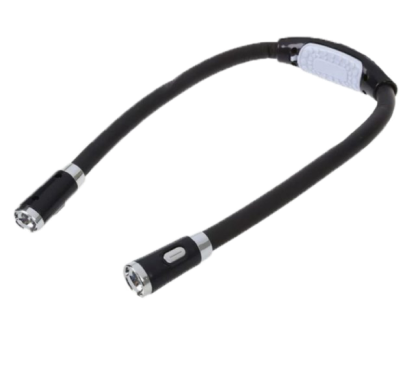 Powered on batteries
Our light requires two AAA batteries (not included) to function.